The Pikes Peak Workforce Center connects vital businesses with work-ready job seekers and employer-driven services. We help residents of El Paso and Teller Counties with career transition, whether they are unemployed, underemployed, or employed.
Services for Job Seekers include:
Job Search activities including 

workshops

and networking groups
Career Guidance
Training Opportunities within in-demand occupations
Résumé Review:
Get feedback on your résumé to see if you are on the right track! Must have current résumé and job posting.
Mock Interview:
Practice your interview skills and reduce anxiety in this one-on-one mock interview. Must have current résumé and job posting.

Get help selecting a new career, finding a new job, and locating suitable education or training.
Emerging Technologies
Technology transforms basic research and development to enable new products, new processes, and new worlds of work. Learn about new opportunities in biotechnology, information technology, nanotechnology, photonics, and other areas.
High Growth Initiatives
New job opportunities exist in a number of high growth, high demand sectors of Colorado's economy. Economically vital fields like healthcare, information technology and biotechnology have good jobs and solid career paths for qualified individuals.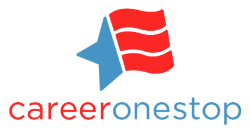 Occupation Information; Industry Information; State Information; and Career Tools
Career Planning
Planning is essential for a successful career or job change. Online resources are available to assess your interests and aptitudes, explore career options, research industry sectors and wage trends, find education and training or build a resume or portfolio.
Build Your Future
Find Occupations, Skills Search, Crosswalk Search, Tools and Technology Search.
Careers in Nursing
Helps current and prospective nurses understand and explore specializations within nursing.
TalentFOUND is the Colorado talent development network, whose partners work to ensure students, job seekers, and workers have access to meaningful careers, and businesses have access to skilled talent.
Learn More